Salute! Today Ewald and I spent some quality time together patrolling a bridge in our backfield. At the very end of the game, I ran out of fuel, and Ewald had to fend for himself while I fired flares ineffectually from the ground.
The first FE bombs while Ewald closes in on the second. The racket of machine gun fire is deafening...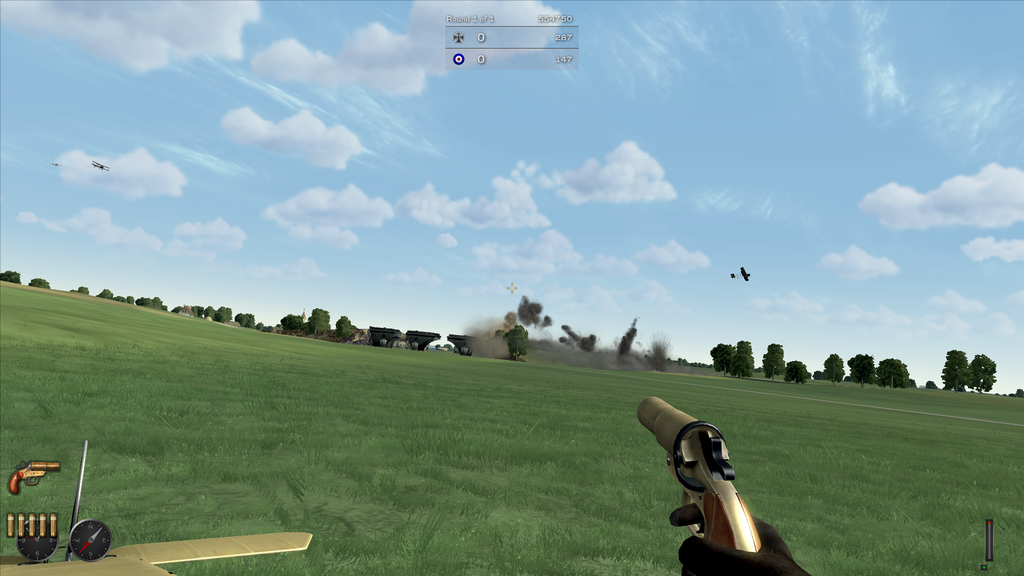 Ewald closes the gap. 8mm bullets tear gaping holes in the FE's fuel tank and rattle the pilot.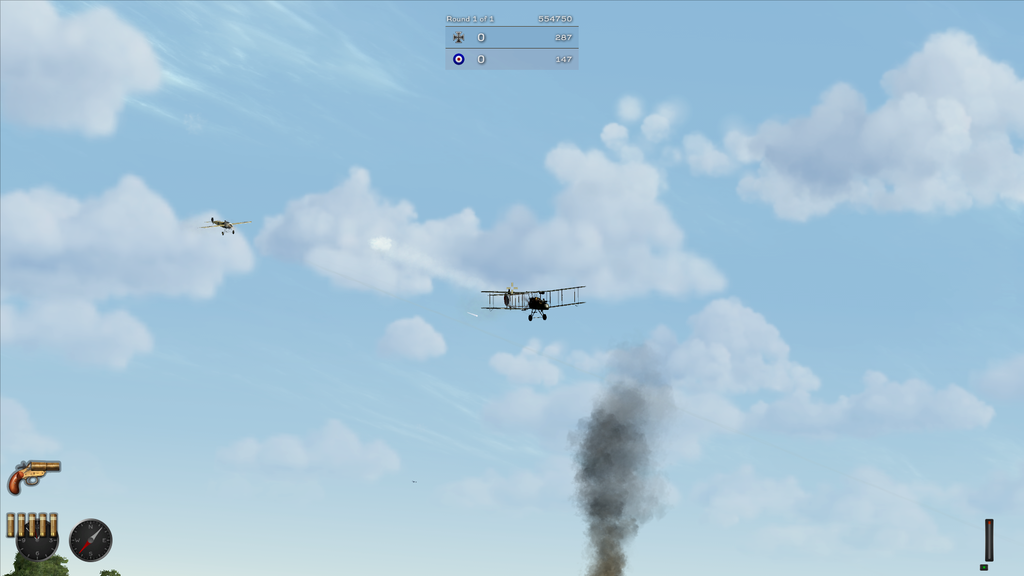 The first FE comes back around, lining up for another run.
Then tragedy strikes! Ewald's EIII is in the path of a reckless FE2B!
The second enemy plane, crippled by Ewald's unerring marksmanship, limps off to die.
Salute, Ewald!